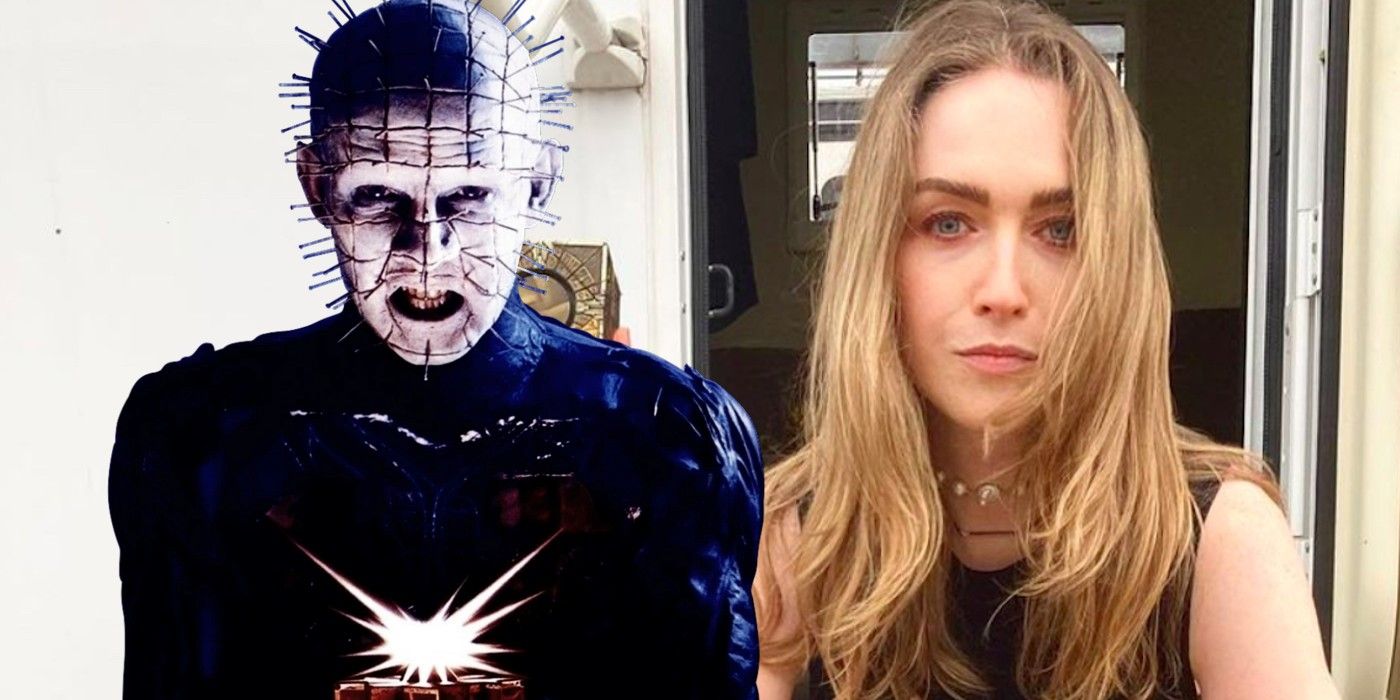 The upcoming Hellraiser reboot has cast actress Jamie Clayton as lead villain Pinhead. This new film will be the 11th in the long-running Hellraiser film franchise, which began with the original film in 1987. The new film is being directed by The Night House's David Bruckner, and will be released on Hulu in 2022. Producer David S. Goyer promises that this new Hellraiser will be "terrifying and amazing."
The series' central villain is Pinhead, the leader of the Cenobites, which are extradimensional beings of pain and pleasure. Pinhead was originally played by English actor Doug Bradley, who reprised the role in the first seven sequels. He was replaced by Stephan Smith Collins in 2011's Hellraiser: Revelations and Paul T. Taylor in 2018's Hellraiser: Judgment.
Per THR, Hellraiser, which was filming in Serbia, has officially wrapped production and announced its cast. Leading the film as Pinhead is Jamie Clayton, an actress who is best known for starring in the Netflix series Sense8. This will mark the first time that Pinhead has been played by a woman, as well as the first time a trans actress has led a major horror franchise. Also appearing are Odessa A'zion (Grand Army), Brandon Flynn (13 Reasons Why), Goran Visnjic (The Boys), Drew Starkey (Scream: The TV Series), Adam Faison (Everything's Gonna Be Okay), Aoife Hinds (Normal People), and Hiam Abbass (Succession) in as-yet-unspecified roles. Check out Jamie Clayton's tweet announcing the casting below:
This will be Jamie Clayton's third film after appearing on TV series for several years (she has previously appeared in The Snowman and Chain of Death). On Sense8, which was co-created by the Wachowski sisters, she made a name for herself as the intrepid hacker and political activist Nomi Marks. After Sense8, Clayton also appeared on Designated Survivor, Roswell, New Mexico, and The L Word: Generation Q.
In addition to Jamie Clayton's casting making history in and of itself, it also shows that the producers are engaging with the long LGBTQ+ history of Hellraiser. The original film was directed by Clive Barker adapting his own novella "The Hellbound Heart." Barker is a gay man whose work is constantly in conversation with LGBTQ+ themes and the idea of The Other, and Jamie Clayton's casting rings true to the nature of his inimitable universe. Although he was not involved with the film when she was originally cast, Clive Barker has since been brought on as a producer, giving his ultimate seal of approval to the project.
Source: THR